Axiomtek Malaysia show cased Vision edge AI and IIoT edge computing platform in Smart Nation 2023 Expo
This year Smart Nation 2023 Expo fall on the 19th to 21st of Sept 2023. Axiomtek Malaysia again took part in the exhibition. This is one of the initiative by Taiwan Bureau of Foreign Trade where there are several companies including Axiomtek to show case the latest technological products and solutions for the smart manufacturing.  
Axiomtek took this opportunity to create several case studies and actual applications in the industries. Starting with Vision AI on supervised and unsupervised Deep learning application in object detection and anomaly detection in quality control. It is then followed by the industrial IoT computing platforms such as IIoT edge gateway and edge HMI that established a data collection and communication layer of the OT ( Operation Technology) in the industrial IoT eco system.
In the Live sharing " Jom! Lets Sembang AIoT" , We did a recap of all the demo kits that we showed in the expo. 
Mr. CC Lee, shared some of the sensors relating to measurement such as Ultrasonic level sensor and  Radar level sensors as in the process of digitization, right sensors is very important in the whole measurement that then provide a accurate dataset for machine learning or AI data analytics . 
Some pros and cons of the sensors and the applications are briefly covered as below:-
Environmental Conditions: 
Ultrasonic transmitters should be mounted in a predictable environment. This is because dust, humidity, and other physical parameters may contaminate and affect the accuracy of the reflected signal. On the other hand, radar transmitters work well even in a dusty and overall harsh industrial environment.
 Pressure Limits: Ultrasonic transmitters are not intended for high or negative pressure limits. The device can bear a maximum working pressure of 3 bar. But, radar may work in maximum operating pressure over 4Mpa.
Radar has got better adaptation in higher pressure 
 Temperature Limits: Ultrasonic transmitters work well with temperatures over 80°C. Varying process temperatures or fluctuations may produce inappropriate readings. Guided wave radar level transmitter works well in temperature up to 315°C.
 Accuracy: Changes in density, acidity, and viscosity do not affect the accuracy of radar-level transmitters. Thus, radar transmitters are more precise than ultrasonic transmitters. For storage tank level measurement, high-accuracy radar transmitters are used.
Performance: The performance of the ultrasonic transmitter is based on the strength of the reflected sound wave, while radar performs well independent of the process conditions.
Applications: Ultrasonic transmitters are an excellent choice for solid as well as liquid level measurement. They are widely used for presence detection and object profiling. The car wash industry is one great example of using ultrasonic sensors to enhance efficiencies and improve processes. The most common applications of radar transmitters are radar transmitters are minerals and mining, oil and gas, asphalt blending tanks, alum and wax tanks, pharmaceutical, pulp and paper, and more.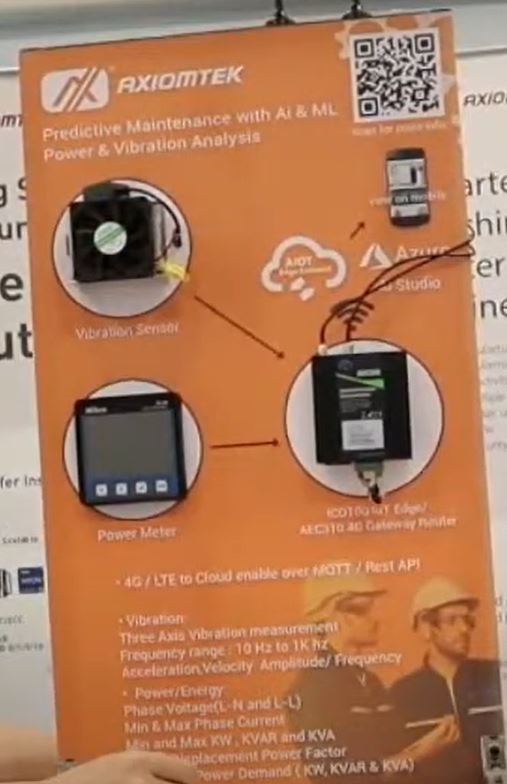 vibration sensors + Power meters to AEC300 4G router gateway publishing to AioT edge connect Cloud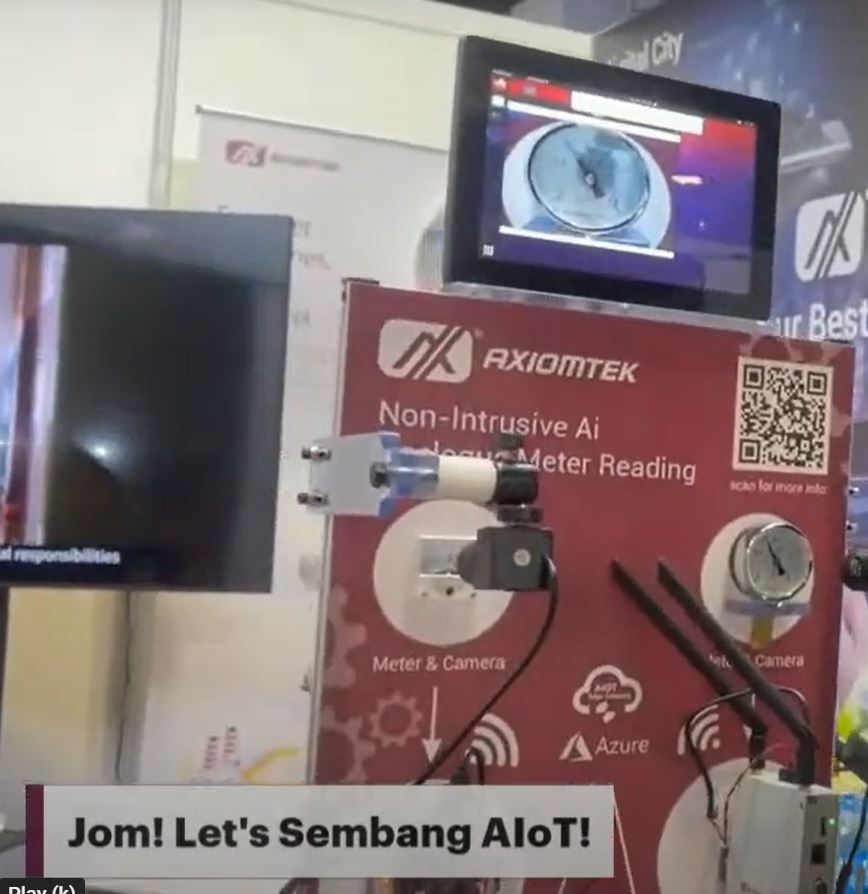 Voltmeter Reading with  camera + KIWI300 embedded 2 cores intel celeron performing the Vision AI 
Pressure meter Reading with  camera + ICO100 iioT edge gateway 2 cores intel celeron performing the Vision AI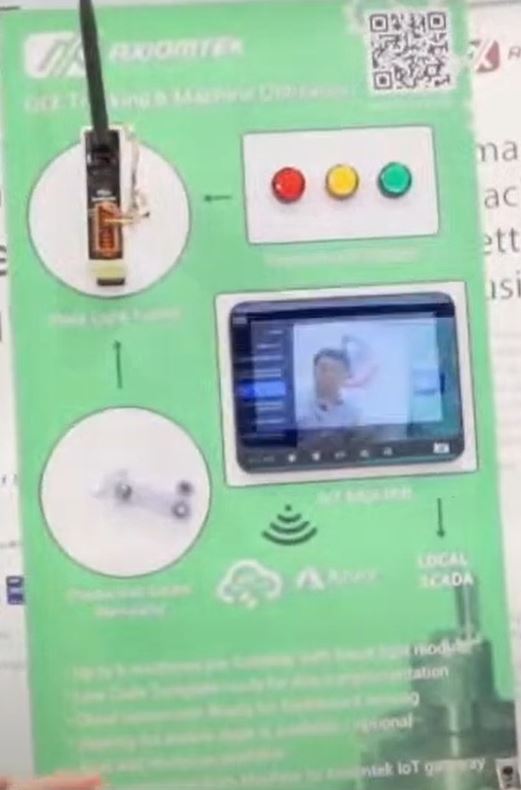 ICPDAS Stack light module + simulated counter / performance input + Tower light indicators. 
connected wireless to Axiomtek Edge HMI