The Super compact Automation IPC from Axiomtek gives you peace of mind in your Fanless design. Fanless means no moving parts, most quiet, super compact, and more reliable. MTBF can be up to 50,000 hours.  
One of the key factors in Super compactness came from the distributed IO and motion devices are now possible with the EtherCAT IO and Motion. Automation IPC powered by the EtherCAT master not only gives you expandability but the real-time IO and control where all transactions can be done 1ms cycle. 
If only the Automation needed in your machine, then IPC950 will take this up easily. some features of IPC950 includes:-
Intel® Core® i7/i5/i3 processor (Tiger Lake U), 15W
Flexible I/O module for further expansion
M.2 Key E socket for wireless connection
2 DisplayPort
Supports TPM 2.0
Supports Intel® iAMT
1 PCIe x4 slot expansion kit
Optional DIN-rail, bookshelf and wall mount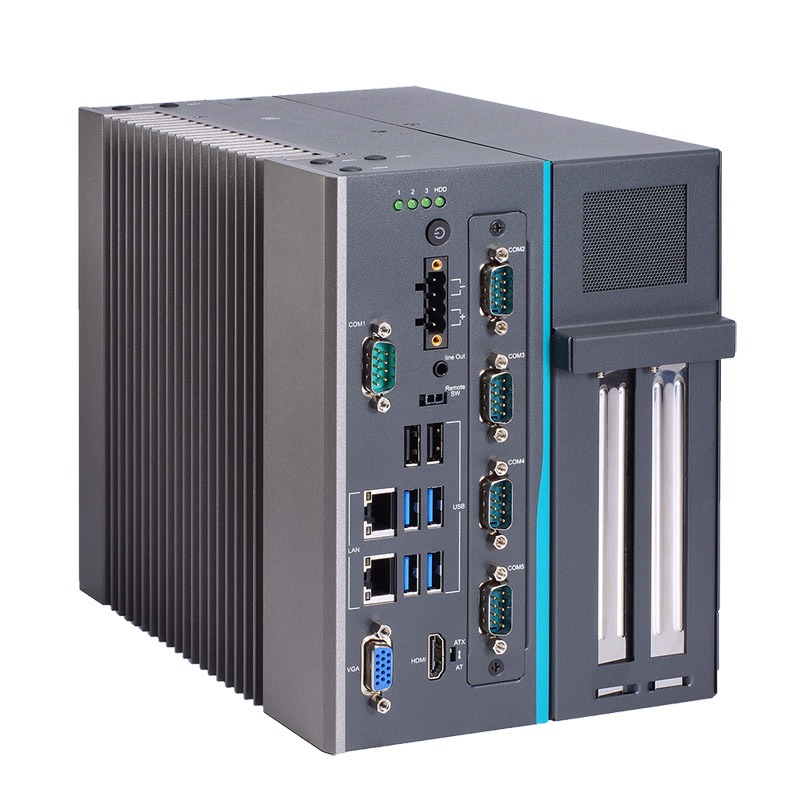 he IPC962-525 has an optional extension I/O module slot with four choices of I/O modules including AX93511, AX93516, AX93519 and AX93512. Moreover, it provides two high-speed PCIe/PCI slots that have two different combinations of expansion kits: AX96205, AX96206 and AX96207.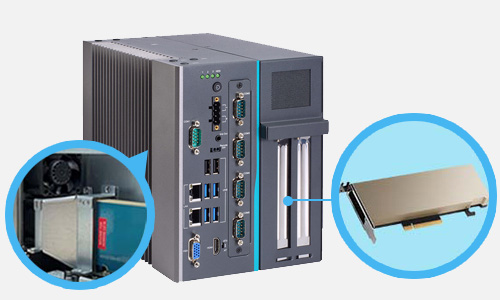 Compatible w/ A2 GPU
The IPC962-525 functions effortlessly with the A2 GPU; the combination can provide powerful computing capability.
IPC962 series is another series of Automation IPC that allow you to take up both the Automation functionality and Vision Inspection or even the AI function.
The 962-525 comes with 2 IO slots and 4 IO slots where Frame Grabbers and GPU can be slotted in to assist in the whole Operation.
The IPC962-525 features the 9th gen Intel® Core™ processor and provides flexible I/O configurations in USB, Serial, and LAN. It has two high-speed PCIe/PCI slots for GPU, vision, motion, data acquisition and frame grabber cards. The system has an M.2 Key B slot for 5G deployment and a full-size PCI Express Mini Card slot for Wi-Fi, Bluetooth and 4G/LTE modules. It also has VGA and HDMI for display. As to system and data stability and security, it supports TPM 2.0 and RAID 0,1. In addition, it has a wide operating temperature range of -10°C to +60°C for mission-critical edge environments.
Some features of IPC962-525 as follows:-
LGA1151 socket 9th/8th gen Intel® Core™ processor, up to 65W
NVIDIA® GPU card, up to 125W
Supports NVIDIA® A2 GPU
M.2 Key B slot for 5G wireless connection (optional)
Supports RAID 0,1(Intel® Q370)
Supports Power-on delay function
Supports TPM 2.0
Supports AMT 12 (Intel® Q370)
Contact us at +60377731203 or whatsapp us at 017-9698026  for more information.